So what about you?​ Where are you now?
Perhaps you run a business now - or you're on the path to creating one.

Maybe you're an expert in your field.

Or you're part of the team leading an organisation.



Looking at it objectively, you've done all right for yourself. People may look at you and think, "Well she's got nothing to grumble about . . ."
Why, then, do you feel STUCK?
You may feel quite happy with some areas of your life, but there's a definite sense of potential unfulfilled. Of bursting to make a greater impact on the world. Of something - a skill or talent - that only you can do in the way that you do it.
You struggle with the sense that, however well you're serving your family, your colleagues, your clients - you were born for something more; that there are part of your true self - deeper talents - that you're not using.
And this feeling just won't go away.
If you're being honest, you know, deep down, that even though you might blame your busy life, the only thing standing between you and delivering the extraordinary promise you hold within you is yourself.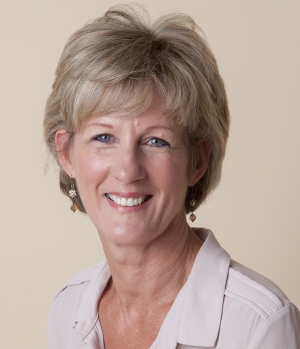 Melissa Hood
Director of The Parent Practice
Caroline made possible for me something that had previously been impossible. I had been sitting on a book for at least 10 years and had even written a couple of chapters about 6 years ago. But I hadn't got any further ostensibly because of other calls on my time but really because of many self-doubts – it wouldn't be good enough, there were many books in my field out there, who was I to think that anyone would want to read what I wrote, how impertinent of me to think of myself as an author…etc. Caroline helped me to see how I could strive for what I wanted without being held back by my limiting beliefs. The result is a book with a publishing deadline looming!

Caroline' style is so non-judgmental – important for me as I was judging myself so harshly. I came away with clarity and confidence about how to move forward.
My mindset journey
Five years ago, I was exactly were you are now...
I wanted to be a writer but the reality didn't match my romantic imaginings. Most of the millions of words I wrote were for business clients (if you've ever invested in a unit trust or browsed a lawyer's website, you may have bumped into some of my words). I was competent, but let's just say it didn't feed my soul.
In my spare time I wrote novels, screenplays and poems. Looking back, I can see that they weren't bad. Some of them even won prizes. But, despite a vast amount of time and effort, I couldn't make creative writing work as a career. I kept sabotaging myself by procrastinating, doing "just one more draft", and helping others with ludicrously lengthy critiques that verged on writing the darn script for them.
Why did I keep getting in my own way? The simple answer was: I didn't believe in myself enough. Even though industry insiders were paying attention, part of me was thinking, "Who, me? Oh no. That award was an accident. That option sale was a fluke. Trust me, I'm not a contender."
Some of my writing successes
I'm privileged to teach high-potential, entrepreneurial women and men and business leaders how to rewire their mindsets and empower themselves to deliver their full, extraordinary impact.
Apparently successful but with an unshakable feeling that I was capable of so much more. I was yearning to find out how I could make more of a positive impact, but I hadn't a clue what that impact might look like, or how I might go about doing it.
Call it purpose, meaning, impact or fulfilment​, I wanted that in my life. And thanks to a happy accident, I found it when I retrained as a Cognitive Behavioural Hypnotherapist.
And now I know exactly what impact I want to have, and that's to help you deliver YOUR impact. You may already know what that is, or you may need help clarifying it, but mainly, you need to adjust your mindset so that you're not stopping yourself from being and delivering all you are capable of.
And with that mindset, how could I possibly make it work?
Looking back, that failure makes perfect sense because now I understand a profound truth:
Our thoughts create our reality
At some point I realised that writing wasn't an end in itself. It was a channel I could use to tell stories that would influence people. What I really wanted to do was be useful. I wanted to add value and receive value, even if I didn't know at that point what that meant. Writing was just one of the ways in which I could do that.
I also realised that if I was ever going to turn my vague sense of my own possibility into actual, real, positive impact, I'd need to sort my head out and get out of my own way.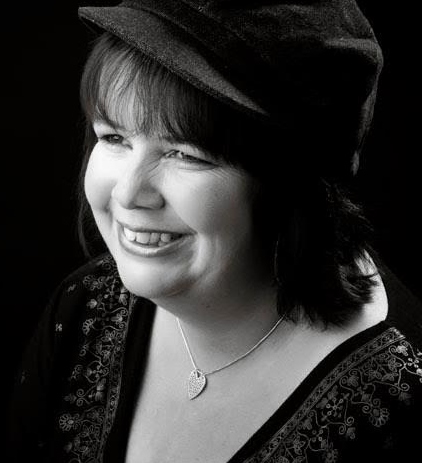 Director
Jet The Dog Graphic Design)
Despite a successful career, and having been self-employed for 14 years, I suffer from anxiety.... Anxiety over finding a parking space on the way to a meeting, fear of of picking up the phone, of introducing myself in meetings. All fundamental to running a business. I went to Caroline to help overcome my anxiety, and she has done just that. She listened without judgement, was kind and understanding throughout and was very easy to talk to. Each session included practical advice and calming relaxation techniques that I could do at home. After the series of sessions I was able to control and manage my anxiety so that it no longer took control of me. It has made such a difference, both personally and to my business. I would thoroughly recommend her. Thank you Caroline.
It was at that point that something miraculous occurred. A family emergency led me to buy a book on CBT. Something clicked and two months later, I started retraining to be a Cognitive Behavioural Hypnotherapist. I knew immediately that I'd found my true north.
Within months I started developing the mindset training methods that have since evolved and deepened into what I do now. I'm constantly refining and adding to the portfolio of knowledge and techniques I use with my clients.
​If you have an urgent desire to expand the impact you have on the world, and some big ideas and goals that you want to achieve – but you feel STUCK, please get in touch to discuss your free Mindset Focus session.

When we speak you'll emerge with a clearer idea of how you're holding yourself back, and at least one useful mindset tip, plus a good idea of what it's like to work with me.